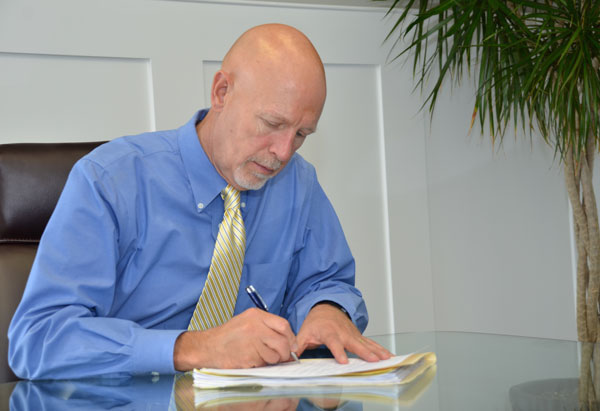 "It's all about helping create

YOUR

best 2nd Half."
If you have questions or issues in regards to your retirement and are looking for answers, there's a possibility I might be a good fit to help. I am passionate about helping people plan their 2nd Half!
But, before contacting me please read this short description of who I typically serve and how we work.
If you think we might be a good fit, we would welcome your call or email for a complimentary, no obligation initial meeting.
I have been very fortunate to have a great group of clients for many years. While each client is unique there are a few common themes that might help you determine if you would also benefit from our services.
Most clients are within 10 years of transition to 2nd Half (retirement) or in retirement.
Most clients are fairly conservative investors that place high value in the safety of their investment plans and less emphasis on taking high risk in effort to generate maximum return.
My clients are patient, longer term investors committed to having a custom asset management plan to work for the rest of their lives.
Most desire to avoid short term (daily or weekly) and high risk trading. However, I do not believe in a buy and hold (buy and forget) approach. We tactically manage accounts according to our Advance & Protect Strategy.
Most clients are successful, family oriented, community involved people with life purpose that far exceeds just money and personal belongings.
What's really important?
I've found the single most important issue to every client is, "Does my advisor really understand my situation?"   We discuss your plans for retirement – your 2nd Half – beyond money. What are your real retirement goals? How do we assist with those?
These are always interesting conversations. It's like a "last day of life" conversation. It's important to help you envision all you want to accomplish with your time AND your money. That exchange and the relationship that builds from it allows me to help insure that the money is going to the appropriate place.
At times, when I meet with new clients that are in retirement, I find various pieces are missing in their planning (even looming potholes). I enjoy golf and it's like these folks have been left at the 18th hole and have never been walked into the clubhouse!
How I work:
Each client receives a custom investment management plan geared towards their unique financial goals and objectives. We build these plans around life events such as retirement, wealth transfer, business succession planning, and asset preservation strategies.
I visit with each client at least twice per year (in person or in-depth call). Although most of my clients are local to Colorado – working with people in remote locations or out of state is becoming more common. Under this arrangement we use web conferencing, phone and email to regularly communicate.
Phone appointments are always welcome, and we find them especially helpful when a clearly communicated objective is at hand.
All clients have 24/7 secure online access to their accounts. My firm invests heavily in technology to provide clients with account access and monitoring. We also strive to ensure all planning is done at the time it is needed, rather than the reactionary way many advisors provide support.
What I Charge:
For clients that want ongoing help managing their investments, fees are based on a percentage of assets under management. For asset management we strive to keep costs as low as possible, so clients can keep more of their return (the way it should be). Initial financial planning to get you on track (and annual updates) is normally included in these fees. If you'd like complete details of our fee schedule just use the contact form and I'm happy to provide an estimate for your situation.
When we manage accounts it is done via an independent custodian and we never (ever) take custody of client assets. This is important as it helps to protect investors from fraud and theft.
What I Do For Clients:
Most importantly I feel it is important that clients and their advisors work as a team. It takes time, patience, and trust. I work transparently with my clients, and I keep them as informed as they want to be. Our best relationships are working on the whole retirement picture—not just an individual account.
We strive to pick up all phone calls so you get a live voice, or call you right back when you leave a message. Your finances are important to you, so they are important to me. I am glad to give clients my cell phone for times when more communication is needed!
Could we work Together?
If after reading about how we work and you would like to have a conversation about working together, I'd be happy to invest an hour of my time getting to know you better, your financial goals, and help determine if there's value I can provide in your life. Setting up a meeting is easy just use the button below or give us a call at (719) 630-0600.
To Your Best 2nd Half,
-Greg
Stock investing involves risk including loss of principal.  There is no assurance that the investment objective of any investment strategy will be attained. An investor trading in stocks according to an Advance & Protect strategy may incur greater transaction costs than if the investor follows a Buy & Hold strategy.