it's all about YOUR best 2nd half.
WELCOME TO WEALTH ADVISORS.
I've been studying, investing and managing millions in financial assets for over three decades. Let me be VERY frank with you about two things:
FIRST,
it's not only about the money.
SECOND,
a win or a loss is determined in the 2nd Half.
Don't get me wrong about the money comment. We're a financial firm and have an entire strategy to grow and protect wealth. What is often missed is your financial portfolio (the money) is just one part of the bigger retirement picture – a winning 2nd Half is really the ultimate objective. Sometimes decisions will be made to support the bigger picture of your 2nd Half instead of purely for the highest financial gain.
At Wealth Advisors,
we are here to help you create the best 2nd Half for you.
We call it 
2nd Half WEALTH™.
Our focus is on YOU
YOUR family
YOUR hopes
YOUR dreams
YOUR future
What does winning in the 2nd Half look like?
I routinely hear my clients say 'winning' in their later years includes things like:
Financial Confidence
Health
Relationships
Travel
Experiences
Relaxation
Family
Hobbies
The list goes on…
Over the years, I've found most of all, IT'S PERSONAL. No two individual clients are alike.
Take my story for example.
Years ago, much to my concern, I realized the 2nd Half I wanted and the legacy I desired to leave were at risk. Life changes and unexpected twists and turns brought my concerns to the forefront. I HAD to get direction for my 2nd Half.
Today when I think about my future and later years, without hesitation, I can say I'm excited and hopeful. The shackles are off. As I look at my own 2nd Half, the thing I look forward to most is what I would describe as 'continued freedom'.
I am prepared. I am hopeful. I am confident.
How does a 2nd Half approach work?
I can tell you – true to my calling as an advisor – I love to help people create their best 2nd Half! It's my privilege to understand what a 'win' for you will look like.  I want to collaborate with you to map out the best strategy to help pursue this for you and your family.
I can tell you from our client's experience, executing a well-planned game plan is a beautiful thing. Here are a few 2nd Half wins: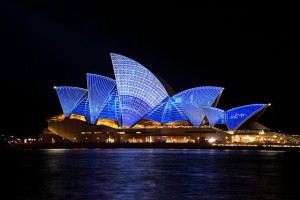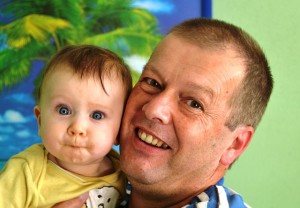 One couple in their 2nd Half traveled to Australia, California, the Pacific Northwest and Belize; and still travel frequently to support their daughter and visit their new grandchildren.
Another is now following a gifting plan to support her ministry efforts and giving to her family members.
Two more retired from their regular jobs and using their 2nd Half to support their 'real' vocational dreams. One is a passionate teacher, and the other is in part time real-estate, working when he wants and enjoying his new freedom when not!
A 50-something that unfortunately became a widow way before she planned is resting with the confidence that her finances are surviving her husband's death. She continues to travel and see family when she wants.
Another enjoys all the little things, everyday – tinkering on his antique 1941 Ford, hitting the gym, having coffee with his buddies and visiting his grandkids.
These are just a few of the many. It's enjoyable to see 2nd Half wins come to life!
If there's one thing to leave you with, I cannot emphasize enough there's financial confidence that comes with having a plan in place for your 2nd Half. As Proverbs 21:5 says, 'good planning and hard work lead to prosperity'. At Wealth Advisors, we'll be glad to partner with you in both.
Give us a call to discuss your best 2nd Half!  Regardless of whether you need a come-from-behind win, or looking to protect and advance your lead, it would be my honor to discuss what YOUR best 2nd Half would be.