Your Financial Dashboard has all of your information in one place…
Your dashboard is available 24/7 on your desktop, tablet and phone. Review your investments. Track your spending. Protect your documents. Monitor your goals.
It's not as hard as you may think to get yourself financially organized. The first step is to add your accounts in the Accounts section of the organizer (we'll help you). Then fill out the information in the other sections of your organizer.
Only have a few minutes? Don't worry, you don't have to do it all at once. You can add to and update the information in your organizer at any time.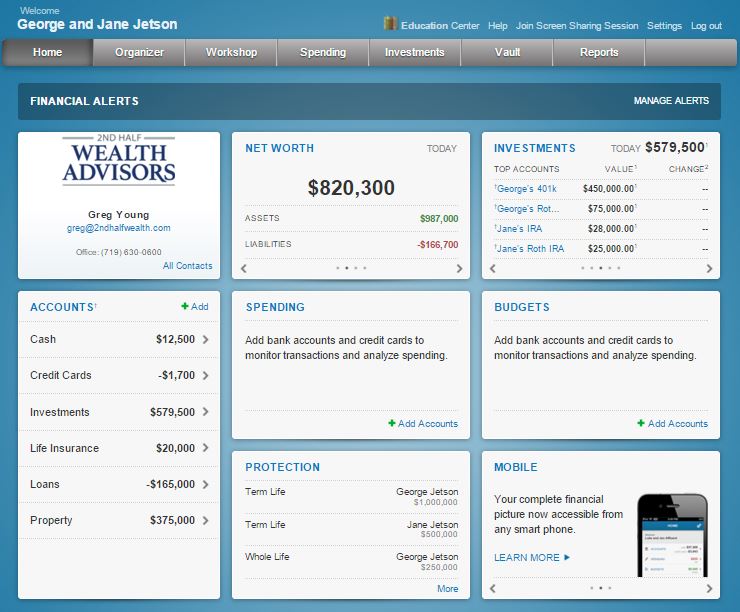 Monitor and update your financial dashboard at any time…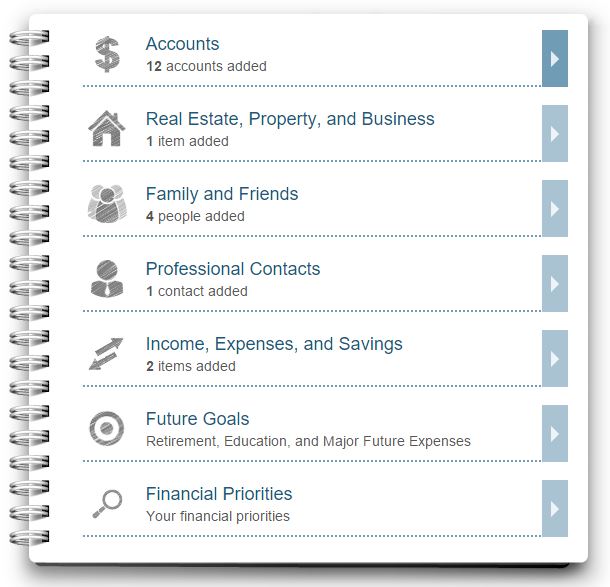 Your Vault – all of your important documents in one place…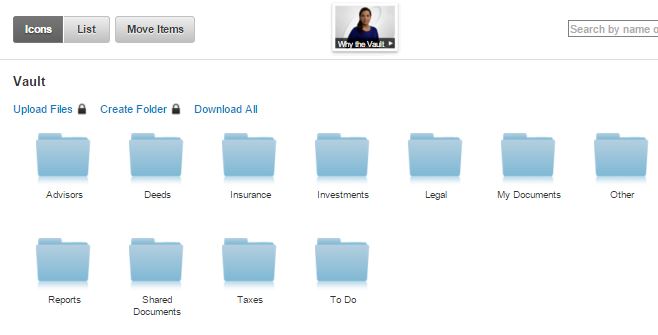 Ready? Get started here…