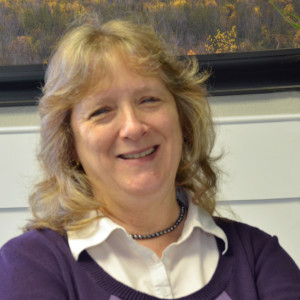 Gardner, traveler, & mountains lover. Be wary of driving internationally with her.
Cathy grew up traveling the world with her family in the Army, with their last assignment landing them in Colorado Springs in 1971. She attended UCCS where she met her husband Jim. In 1982, they were married after graduating with Computer Science degrees and both getting jobs at Digital Equipment Corp. After 19 years at DEC, Cathy began working volunteering at Colorado Springs Christian School in administration and technology, where their two sons attended.  This morphed into a job working on the school's database and keeping it up-to-date. Cathy met Greg and Angela when their sons played together on the CSCS tennis team.
Cathy started at Wealth Advisors in 2013.  She has enjoyed learning about the financial industry and applying her database skills and focus on detail.
Cathy, Jim, and sons love to spend time in the Colorado Mountains, and at home gardening. In 2014 they embarked on the trip of a lifetime! They enjoyed ten days of traveling with their sons throughout the United Kingdom, including driving 1300 miles on the wrong side of the road through beautiful and historic England, Wales, Ireland, and Scotland.
eSignature of documents and DocuSign questions
Processing new accounts
Client information updates
Database management
Phone number:
(719) 630-0600
Email:
cathy@2ndhalfwealth.com